There are few things as peaceful as spending time on a boat. And when you're doing so on glassy waters under a blanket of stars, it can feel like bliss. But as relaxing as nighttime boating can be, you're going to need some pretty good lights.

This is where things can get confusing. The United States Coast Guard (USCG) has specific rules regarding the lights you can use on a vessel at night. These help you navigate, and help others see you. Headlights should only be used when approaching and leaving the dock.

Below, we've listed some of our favorite LED lights for boats. We've also included a quick guide for when to use them! Read on for a safer and more enjoyable night on the water. 
The Top 5 LED Boat Headlights
The wide view provided by the Shangyuan lights will make docking easy, even when the sun has gone down. The 2 pack set allows you to create a wide beam with careful placement, so you can bring your boat in safely. No more turning around when the sun starts to set! These 1800 lumen lights can guide you safely home. 
The sealed housing is IP67 rated, keeping your lights protected against rain and dust. With a heavy-duty die-cast aluminum housing, these are lights with a good durability, and should last for a long time. The rubber ring sealing keeps water out, for a clear view.
With so much power contained in such a small package, you might expect these lights to get hot quickly. Instead, efficient heat dissipation provided by an aviation-grade aluminum shell ensures your LEDs are cooler for longer. 
An adjustable bracket should make installation easy, but some users have reported difficulties. However, others have had no issue. If you do purchase these lights, make sure to set aside some time for installation.
Pros
2-Pack - With 2 lights, you can create a wider beam for easier docking.
Heavy-Duty Die-Cast Aluminum Housing - Resistant to scratches and general wear and tear.
50,000 Hour Lifespan - Incredibly long-lasting, with a vent system keeping bulbs cool.
Cons
Tricky Installation - Some users have found installing the Shangyuan lights to be a nightmare.
The options listed above are some of our favorite dock lights and headlights. But before you start lighting up your boat, it's important to understand the rules of navigating at night.
As you can understand, a boat at night can be dangerous if not properly visible. During the daylight hours, you can easily see boats as they approach from even a great distance.
But during the night, even on a particularly clear night, visibility becomes massively reduced. Without lights, you might have no idea of other boats surrounding you.
Correctly navigating at night is essential, no matter how large a body of water you're on, or how clear the night sky is. 
So, before you take your boat out at night, you must remember these rules.
Use Correct Lighting
In the pitch black of a night on the waves, you might think it's necessary to install as many lights as possible. After all, the more lights, the more visible you are. Right?
Visibility is about much more than having as many lights, and as bright a light, as possible. Too many lights can actually harm visibility, and disorientate other boaters.
When the lights are too bright, it can have an almost blinding effect. We've experienced the moment of looking into a light and blinking away after images for minutes afterwards. At that time, all you can see are the bright spots and dark areas. 
Now, imagine that effect when you're trying to navigate a boat at night.
For that reason, boating lights need to be enough to make your presence known, without disrupting vision. 
Navigation lights are a necessity at night, and there are specific rules regarding where these lights are placed. Any extra lights must not distract from the navigational lights, as this could lead to confusion.
Be careful about colored lights as well. Some states have banned blue lights because they can be mistaken for emergency services. 
Take It Slow
Even correctly lit boats can be difficult to navigate at night. For that reason, it's incredibly important to take things slow. Keep an eye on your surroundings at all times. 
When you're sailing in a large body of water, you might think these rules are less essential. But you must remember that you can't control the actions of those surrounding you. By navigating slowly, and keeping the correct lights on, you can avoid a collision with reckless boaters. 
Navigation lights are the lights that are considered necessary by the U.S. Coast Guard if you intend to use your boat at night. The requirements vary depending on the size and purpose of the vessel, so be sure to check the exact specifications for your boat before heading out.
The USCG requires boats to use a navigational system based around three light colors: red, green, and white. These will help to increase the visibility of the boat, allowing others to see you clearly. These lights also increase your own range of vision on the water. By using the color system, it's possible to determine the direction the boat is travelling in.
A red light must be placed on the port side, and a green light on the starboard side. The exact placement depends on the size of the boat.
You must also display white stern light and a white masthead light. The stern light should be placed as close as possible to the stern, cover 135 degrees, and be visible for 2 nautical miles.
Some smaller boats can replace the stern light and masthead light with a single all-around light. The all-around light must cover 360 degrees.
These navigational lights have to be displayed between sunset and sunrise. They're also a requirement during weather that reduces visibility, such as fog, rain, etc. 
These are the rules set by the USCG, but local areas might have their own requirements. Before you take your boat on the water, it's best to check the specifications wherever you may be sailing.
What Lights Are Needed On Dock?
A white anchor light may need to be displayed when the boat is docked. The anchor light has to be white and must be visible for 2 nautical miles. For boats less than 164 feet, the anchor light must have 360-degree visibility.
But not all boats will need an anchor light at all times. A vessel smaller than 23 feet in length only needs to display an anchor light when it's anchored "in or near a narrow channel, fairway, or anchorage, or where other vessels normally navigate" (from the USCG boating handbook).
And for vessels above 65.6 feet in length, they don't require an anchor light when docked in inland areas, or when in a "special anchorage designated by the Secretary under which the Coast Guard is operating" (from the USCG boating handbook).
Although an anchor light won't always be needed, you should still equip your boat with one. 
Failing to display the correct boat navigation lights can result in a hefty fine. Improper lighting is considered to be a safety violation, and the Coast Guard will take it very seriously. USCG has permission to board any boats in US waters that they think might pose a risk. The result could be fine, but they might even confiscate your vessel.
You must familiarize yourself with the rules and regulations regarding navigational lighting. Check out the USCG handbook for some more information.
Do Boats Have Headlights?
Although cars and other vehicles typically use headlights to navigate, the same isn't true for boats. Boat headlights can actually reduce visibility, due to the level of brightness. 
On the road, headlights make it possible to see cars that are coming towards you, and the direction you are heading in. On the water, things aren't quite so simple.
While headlights will light the direct area in front of the vessel, you need all-around visibility to make correct maneuvers. By having bright headlights only illuminating a small portion of the water, you can't correctly navigate.
Instead of headlights, boats typically have docking lights. Docking lights can illuminate the direction you're travelling in as you move to and away from the docking area. When moving through the water, these docking lights must be kept off, and your navigational lights come on.
Are There Lights You Can't Use On A Boat?
If you have the proper navigational lights set up on your vessel, then you shouldn't need any other lights for proper guidance. Instead, other lights, particularly bright headlights, can actually impair your visibility. 
The rules regarding what lights you can use on a boat are clear, but it can be a little more confusing when it comes to lights you can't use. 
The regulations state that lights that impair visibility or interfere with a look-out, must not be displayed when navigational lights are needed. But they also state that if extra lights can't be mistaken for navigational lights, and don't impede visibility, they're allowed.
Headlights and docking lights, which are typically bright white, can't be used according to these rules. To find out more, check out the guidelines provided by the USCG.
Some areas also ban blue lights, as these are used exclusively by emergency services.
Final Thoughts
Boat headlights have a very different job to car headlights. While a car headlight helps you when moving forward, boat headlights should be used exclusively for moving into and away from the docking area. At all other times, they need to be turned off, and the navigational lights go on.
The LEDs we've listed above can provide you with the light you need when docking. Spending time on the water at night is a wonderful experience. With these lights, you can also make it a safe one.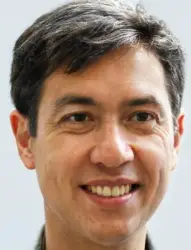 Latest posts by Danny White
(see all)