Owning a boat is an exciting adventure. Suddenly, the world has opened up to you in a whole new way, and you get to experience your favorite things, parties, fishing, being in the water, etc, from a whole new perspective!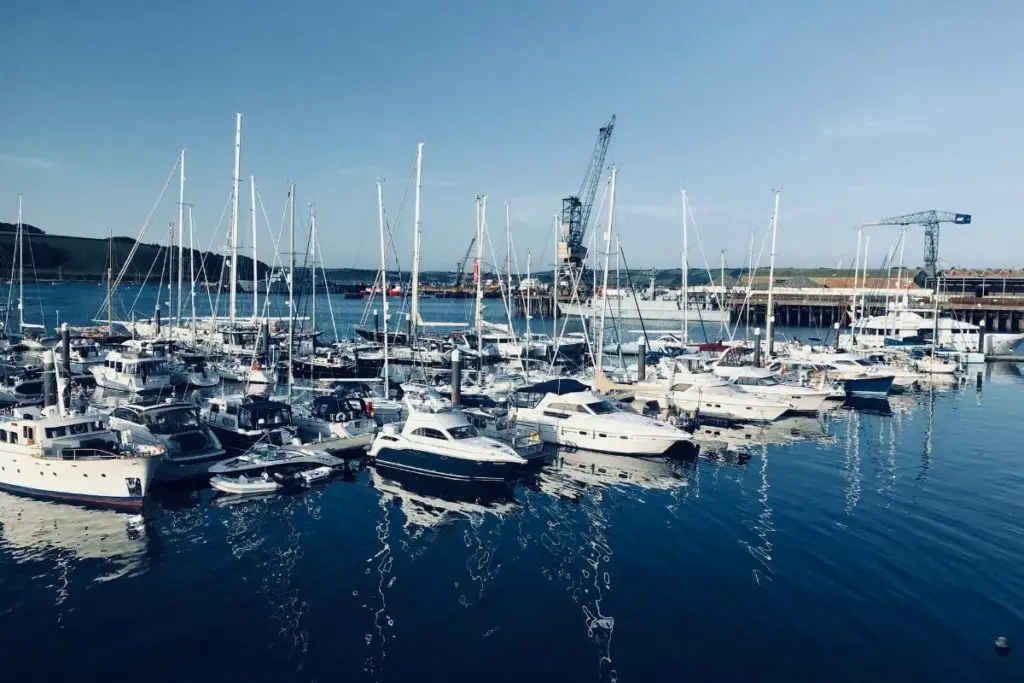 However, owning a boat is a big responsibility. Boats need a lot of care and maintenance, and without the correct equipment boater's dreams of sailing and fun, water-themed excursions can quickly become a nightmare.
So, if you know a brand new boat owner and want to buy them a gift to congratulate them, it may be a good idea to buy a gift that helps them with boat maintenance, repair, and general cleanliness.
We have an extensive list of perfect gifts for boat owners that provide just that – and some lighthearted gifts, too! Read on to find out more.
Kicking off our list is this amazing baseball cap set! Featuring the words 'Captain' and 'First Mate', a big yellow anchor, and a white and blue color scheme, this hat set is the perfect, fun present for the new boat owner in your life.
And who knows? Maybe they'll be so happy with their gift, they'll let you wear the 'first mate' cap!
These hats are made from 100% cotton and are an adjustable fit to suit all head shapes and sizes. They fasten with a classic metal buckle for that stylish, vintage feel.
You can find these hats by clicking the link above, where you'll find the additional option of purchasing a 'crew' baseball cap, and even a 'little captain' hat – did someone say adorable?!
A boat loop is absolutely essential for a new boat owner, making it the perfect gift! Boat loops help to make docking easier, as they allow for further reach.
This particular boat loop is made from extendable fiberglass, which further helps with reach, and, combined with a mechanism that allows for quick lock and release, makes boating a whole lot easier, especially for first-timers!
Additionally, this boat loop comes with both small and large boat hooks, and the boat loop itself comes in a variety of sizes and colors, so you can find one that suits the boat owner you know the best!
You can purchase this ideal boat loop for first-time boat owners by clicking the link above.
Owning a boat isn't all fun and games, it can actually be a lot of work to maintain! The boat must be maintained, too, because nobody wants to head out to sea on dirty transport.
Luckily, there are cleaning kits that ensure boats are perfectly clean at all times, and there is no better cleaning kit than this one right here!
The Marine Kit Cleaning System comes with an all-in-one solution, a bucket, two microfiber towels, and more!
All the cleaning products are chlorine, hydrocarbon, ammonia phosphate-free, making them perfectly safe to use. Did we mention they're biodegradable, too?
On top of cleaning, this kit helps to restore and protect the color of the boat, and protect it from any potential UV cracking and fading.
You can find this wonderful addition to a boat by clicking the above link.
As much as we'd like to believe it, our boats are not always 100% safe. Accidents can happen, and it's important to always be prepared for emergencies. This is where the Marine Emergency First Aid Kit comes in handy!
This first aid kit contains everything you need, including an elastic bandage, hand sanitizer packets, sunscreen packets, antibiotic ointment, vinyl gloves, and so much more! An extensive list can be found by clicking the link above.
This marine emergency first aid kit comes in a waterproof case, ensuring all supplies are kept clean and dry.
Additionally, it only weighs three pounds, making it easy to carry around and store. This is an essential item for boat owners, both new and experienced.
What better way to capture the memories of your boating days than with this waterproof action camera? We can't think of any, and that's why it's made the list!
This GoPro waterproof action camera takes pictures in 720p and videos in 4K Ultra HD, with a live streaming stabilization option.
Since this camera is waterproof, not only can you take pictures of friends and family on the boat, but you can capture anything and everything under the sea!
(Okay, maybe not everything, but at least a few sea creatures who swim near the boat!) That's right, you can use this camera underwater!
And since it may be difficult to use underwater, you have the option of going hands-free. This camera has a voice command option, so you can take quality pictures without getting up from your sun lounger.
You wouldn't want to miss out on this, and you can buy one for the boat owners you know by clicking the above link.
Perfect for a sunny day on the boat when you want a little rest and relaxation. This RTIC soft cooler comes in a variety of colors and two different sizes.
One can hold up to 12 cans of your favorite beverage, while the other can hold 30 – and both have extra room for ice to ensure cool drinks on hot days.
This cooler comes with a reliable, durable zipper that keeps your drinks protected from spills and leaks. And that's not all! It is made from two inches of foam insulation, as well as tear and puncture-resistant liner.
This means the cooler is kept sweat-free and ensures all your drinks will stay cold without any mess involved! Did we mention it can float in water, too?
If you want to invest in this wonderful gift, then you can find it by clicking the above link.
Boat fenders act a bit like car bumpers…they prevent scratches and other forms of damage from coming to the boat, so you can sail around in peace.
This is an ideal gift for first-time boat owners, and we can't think of any better choice than these boat fenders right here!
These boat fenders come as a pack of two with the option of 3 different colors. With this set, you will also receive needles and a manual pump.
Additionally, these boat fenders are made with a protective rigged, ribbed design in mind. This design provides air between the ridges which allows for minimal contact between boats, docks, and other things that could cause damage.
We highly recommend this gift for first-time boat owners, and you can find a set by clicking the link above.
If you want to create fun memories aboard your friend's or family member's boat, there's no better way to do this than by gifting them the Rider towable tube. This towable tube allows for 1-2 people to have the thrill of their lives while still prioritizing safety.
It is fully covered thanks to its heavy-duty, full nylon cover, and comes with a speed safety valve, that ensures easy and quick inflating and deflating. Additionally, it comes with Kwik-connect, which ensures fast and easy rope connection.
The Rider towable tube comes with more than one tow point, so you can attach it to different parts of the boat and allow everyone to have a unique riding experience.
Invest in one of the Rider towable tubes by clicking the link above. You'll be happy that you did!
This is one of the more practical items on our list. A motor flusher helps to flush away salt, sand, and all other unwanted materials from your motor, to ensure the boat keeps running for longer.
A motor flusher is something that every boater should own, and something they would be grateful for if given as a gift! We highly recommend this particular motor flusher from Shoreline Marine.
This motor flusher requires no tools for either installation or removal. It is quick and easy, simply attach to a garden hose, and away you go!
Additionally, the Shoreline Marine motor flusher comes with a dual flow system, which allows it to flow easily through the engine.
If you want to get your hands on one of these motor flushers, then you can do so by clicking the link above.
The Scotty throw bag is a must-have for all boaters! These bags are great in accidents and emergencies, especially when bringing non-swimmers onto the boat.
The bag is bright orange which is perfect for visibility and comes with 50 ft of a floating MFP line, and adjustable straps. Additionally, the bag is self-draining and floats in water because it is very lightweight.
This is an essential item for all boat owners, and you can get your hands on one by clicking the link above.
This bag is perfect for boat owners whether on or off the boat! When traveling at sea, whether it's for a long period of time or simply a short excursion, you're going to need to pack well.
However, instead of bringing bags and bags of miscellaneous items and drastically decreasing your boats' storage space, you should invest in a SCOUT original Deano tote!
The Deano tote has so much storage space! It is 15 inches high, 19 inches wide, and 10 inches deep. Additionally, it is made from interwoven polypropylene which creates a light, yet strong material.
It is also durable, water-resistant, and easy to clean. Even if this tote bag gets wet, it dries fast and holds its shape!
And if that wasn't enough, this bag comes in a variety of colors and patterns, you can find one that best suits your taste.
If you think this would be perfect for a boater you know, you can purchase it by clicking on the link above.
If the sea is calm and the day is warm, there's nothing nicer than relaxing on your boat with your favorite beverage…now contained in your favorite tumbler! This is labeled as a wine tumbler, and while it is perfect for wine, you can also use it for coffee, cocktails, or even ice cream!
This particular product is a must-have, not only because it comes with a straw and a lid, so you can put it down and pick it up as you please without worrying about spillage, but it comes as a pack of four.
This means boaters and friends or family can all enjoy their relaxing days at sea with matching tumblers – totally worthy of an Instagram post!
The tumblers are made with stainless steel and weigh 12 oz. You can purchase this product by clicking the above link.
Sometimes when you're out on the boat, you just want to listen to the soothing sounds of the ocean. However, sometimes all you want is a little bit of your favorite music, particularly if you're with company.
If you know a boater who loves music, then this audio kit may be the best gift to get them.
It is a lightweight product that can send wireless audio between systems thanks to an AUX input. The product comes with two A-Link units.
Additionally, this audio kit has built-in lithium-ion batteries which give it plenty of power and life, meaning you can use it for a long period of time and comes with a dual micro USB charging cable.
If you want to get your hands on this audio kit, click the link above!
If you know a first-time boat owner who is going to be spending a lot of time on a boat, then you should get them a gift that is more functional and useful than just fun or decorative. A great example is this portable boat trash can.
A trash can is an essential item for homes, and they're essential for boats, too!
If you're taking food, drinks, any kind of product that creates trash, you're going to need to store it somewhere, or else the boat will become an unpleasant mess.
This portable trash can is very simple to use. It can be folded and easily stored on the boat without taking up too much space. To clean, simply spray a hose and allow the trash can to dry.
You can find a great portable trash can gift by clicking the link above.
We cannot think of a more adorable gift than a personalized boat sign! It can be customized by adding the name of a boater to make it a unique and thoughtful gift. It is also super easy to hang up!
It comes with two screw holes and is pretty light – so light it can be mounted with Command strips or double-sided foam.
This personalized sign is also super durable! It is made from aluminum metal and printed with epoxy ink – meaning it can be displayed both inside and outside.
If you want to purchase this wonderful gift for your boater friend or family member, then you can do so by clicking the above link.
Sometimes, your boater friends or family members will want to host parties and celebrations on their new investment. If this is the case, then this Food and Cocktail Table is the perfect gift for them!
This table is portable, and can easily be mounted onto most rod holders.
Additionally, it comes complete with a flat surface for eating and drinking (even while the boat is moving!), knife holders, and a bottle slot!
The food and cocktail table can be folded for storage with ease. It is also manufactured with UV stabilization, while the material is a combination of stainless steel and King Starboard.
If you want to get your hands on this perfect gift, then click the above link.
If your boater friend or family member has a towable boat, then this electric air pump is a must-have! It is a universal pump that provides quick inflation.
The pump itself is high pressure, with a 2.0 PSI, 120 volts, 600 liters, and 400 watts a minute! Not to mention, it comes with 5 universal adapters, a 12 ft power chord, and both inflation and deflation hookups.
This electric air pump has a one-year warranty, which means at least a whole year of use. The boaters in your life will thank you for such a functional gift, and you can find it by clicking the link above.
A cup holder is an essential item for boat owners, and we can't think of any better cup holders than these from ROBOCUP!
These cup holders come in 12 different colors and can be attached to surfaces thanks to the clamp. Simply attach it to a flat, round, and vertical surface and you're good to go!
If you're worried about the cup slipping, and the drinks spilling everywhere, then we're delighted to inform you that the RoboCup clamps are rubberized which gives them an excellent grip that ensures they won't slip.
Just make sure you only pour cold drinks into these cups, as they are not suitable for hot liquids.
If you think your favorite boaters will love one of these RoboCups then you can purchase one by clicking the link above.
And finally, we have the captain's logbook! This can either be a fun, joke gift for new boat owners.
Or, it can be a serious, thoughtful notebook for them to document all their favorite memories on their new boat. The captain's logbook is 100 pages and comes with a pen holder and a place marker.
With this logbook, you can record anything and everything about your boat and excursions, including:
Maintenance and repair information
Common courses
Generator and battery specifications
Fuel Log
Pre-start and equipment checklist
General info
This book truly has it all, and you can purchase one for your boater friends by clicking the above link.
Final Thoughts
And there you have it! 19 perfect gifts for new boat owners. From gifts that are fun and lighthearted, to gifts that help with maintenance, repair, and general cleanliness of the boat, these gifts are sure to make any boat owner smile.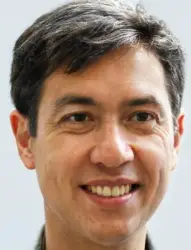 Latest posts by Danny White
(see all)